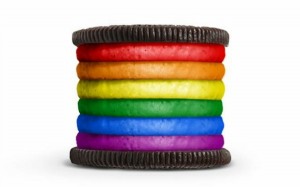 Rain, Sun, Rain… rinse repeat it seems like that was the formula for this week in Boston. On the bright side we had about three days where we could have the windows open and the AC off. So it was a nice surprise on a week that was one big blur. Hope your week was better and that you've got a great weekend lined up. Catch y'all next week and hope you enjoy this week's edition of Five for Friday.
Is Oreo the NY Giants of Facebook content marketing? – this is a great post from Arik Hanson where he points out how well Oreo does content marketing on Facebook. I am not going to lie, I truly believe he's right comparing them to the G-Men.
Premier League issues club guidelines on social median – I do not understand soccer at all, but I can say that this is pretty cool on how it was a collective effort of teams looking to the league for guidance as opposed to US leagues that go all big brother on their clubs and athletes.
Facebook to introduce additional targeting for page posts – have you ever wished that you could send a page update to a
subsection of your fan base? I know I have. If your company has different groups of fans with separate messaging needs, you are in luck. Facebook will be rolling out some options where you can hyper target messaging to these types of subsections by age and other demographics.

Why No One Will Watch Your Crappy Corporate "Viral" Video – I throw up in my mouth every time I hear someone talk about getting a "viral" video created. Mostly because viral is a misnomer and something that one can't predict happening, but it does happen – sometimes. Pfizer Invites You to Rim a Dog – sometimes I wonder what the hell companies are thinking sometimes… unfortunately Pfizer is this week's company that has failed in such a bad way… how did they NOT know that this could have bad implications.