Eight years, one month and 13 days ago, I walked into Vistaprint to take on a role as an associate manager on the company's PR team. Taking the job, I thought that it would be something that would help me transition out of the sports world and get into more of a stable PR role.
Little did I know that walking through the doors would lead me into a completely different career path – for the better.
Shortly into my tenure, my then VP Manya Chait tossed a Businessweek at me with an article entitled Beyond Blogs and asked me to figure out this new thing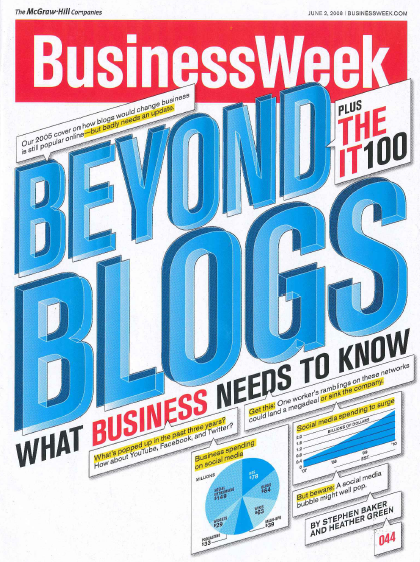 that wowed the crowds at SXSW called Twitter (believe it or not, I still have the issue and plan on framing it). Little did I know that little side project set off a great career that lead me to learning tremendously and gaining valuable insights and experiences that I don't think I would have attained if I stayed in traditional public relations.
So as I close out my career at Vistaprint today, it only seems fitting for me to reflect on some of the moments that helped shape my career and are memories that I will take with me along the way.
Launching Twitter: We had a great plan that took six months to formulate – it really kicked ass – and we thought was what was Twitter could be. Little did we know that the community would be against it and ask us to change our approach. Despite the situation escalating quickly, the lesson was one that would be valuable as social is about the people, not a corporate messaging agenda. It also taught me to ask for forgiveness as opposed to permission.